You can create PDF templates if you have Plugin Admin permissions in your Bluestone PIM account.
---
In your Bluestone PIM account, click the Product PDF icon in the left main navigation bar.

In the top right corner, click the New template icon.
Fill in all required fields

, and insert basic HTML or CSS knowledge for style adjustments.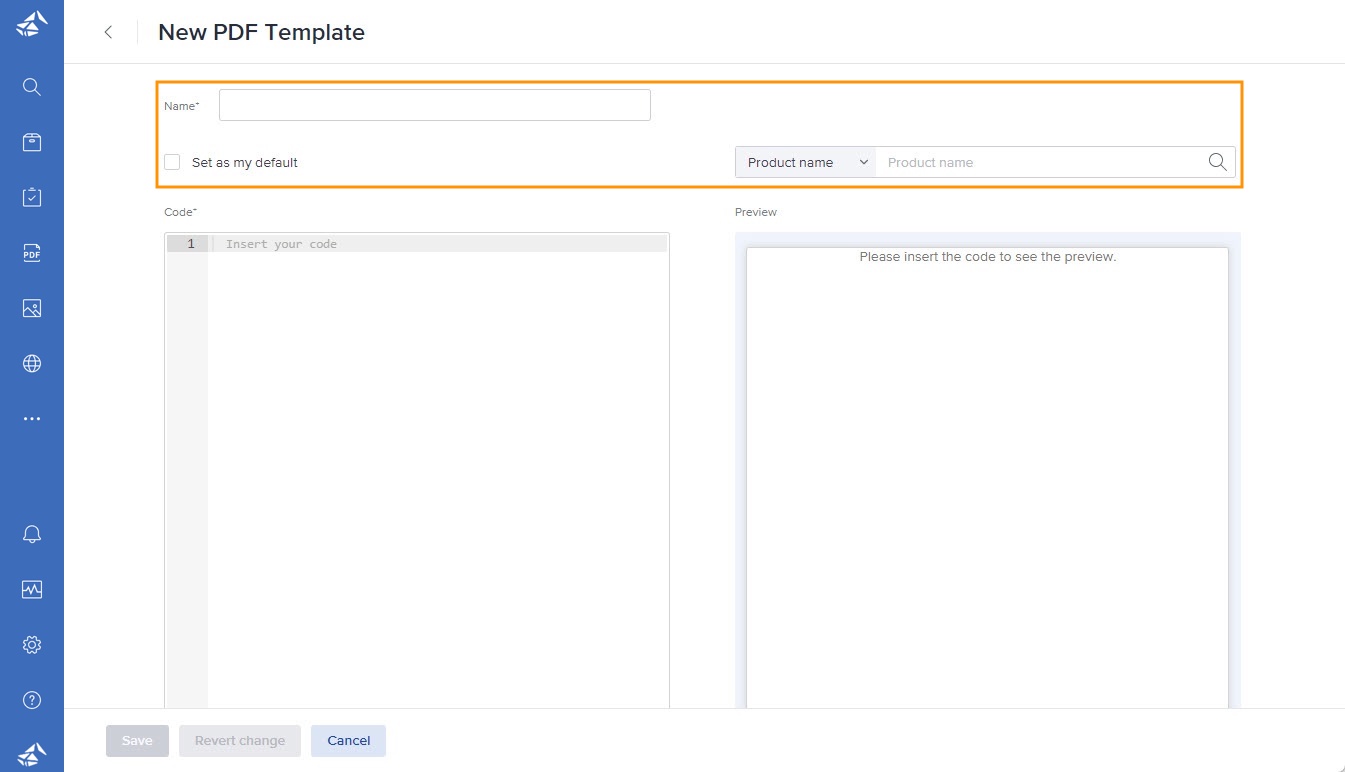 On the left side, the panel is where you can fill in the HTML/CSS.
The right-side panel will show you the preview of the HTML/CSS.

Please note: You can search for "Product name" or "Product number" to show in the preview.
Click the Save button to save the new template.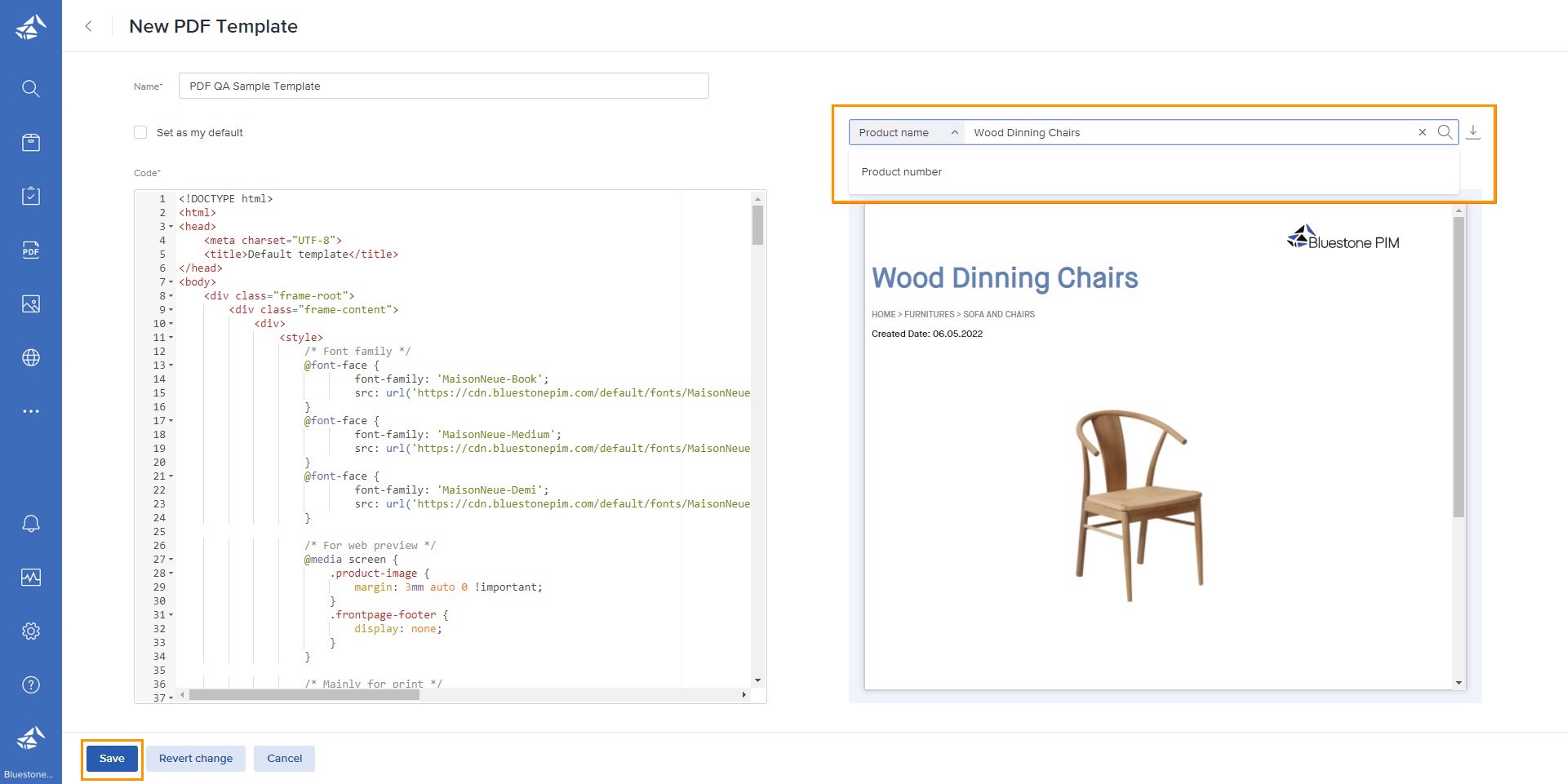 Please note: You can set the PDF as default so that all users have this template available.
The new template is listed on the Product PDF page below.
---
Edit, duplicate, or delete a PDF template.

Hover over a PDF template, and click the three dots menu; you can either:
Set the PDF Template as the default
Edit the PDF Template
Duplicate
Delete
Please note: The default template will be available if you haven't created any templates.