Create the product from a saved product template
Go to the Products in the left navigation.
Click on Add product from the top right of the page.

In the New Product popup, fill in the product name, number, and selected product type.

Check the 'Start from product template,' select the product template from the drop-down list and click on the Save button.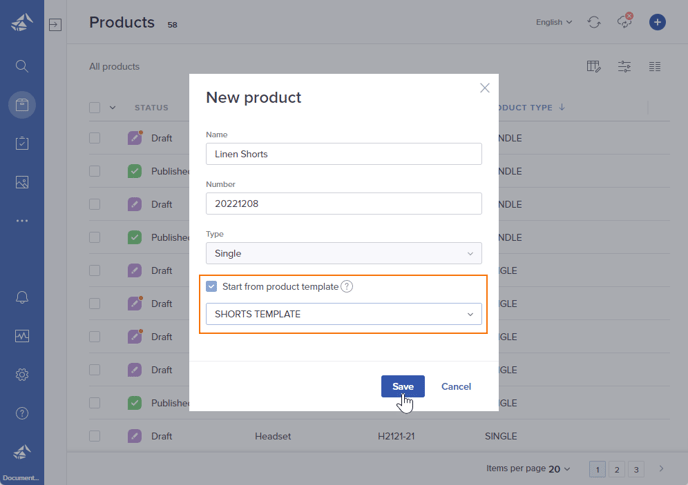 The product template contains information:
Attributes, Relations, Assets, Languages, Catalogs, and Categories.
The newly created product from the product template contains all the above information.