If you have System Admin, PIM Write, PIM Read, or PIM Admin permissions in your Bluestone PIM account, you can work with the "Product Issues Tab."
---
Click on the Products icon in the left main navigation bar and go to filters.
Filter products on Errors.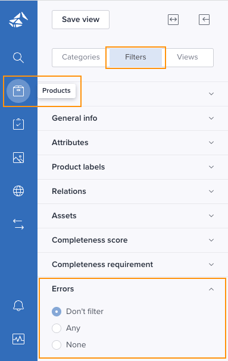 Choose a product, and click on the Product Issues tab, then Other validations.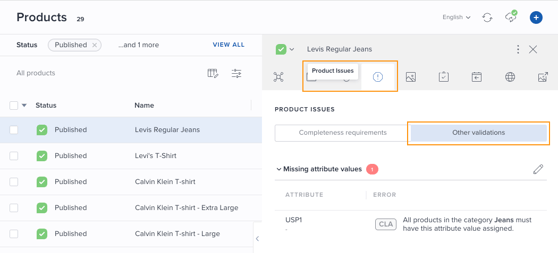 Edit the validation errors directly with the Pencil icon.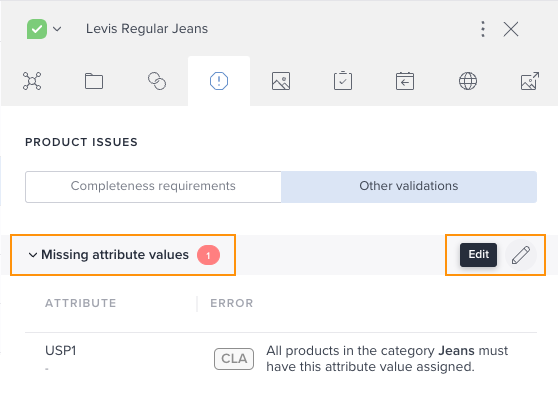 Edit the missing attribute value, and click the green Check box.
Tip! Always filter on errors, so that you get a list of products that need to be updated.