If you have System Admin, PIM Write, PIM Read, or PIM Admin permissions in your Bluestone PIM account, you can work with assets.
---
Add assets Filter assets Asset views Delete assets
---
Add Assets


In your Bluestone PIM account, click the Assets icon in the left main navigation bar.
Then in the right-hand corner, click on the icon Add new asset
Select a file to upload, enter a name, description, labels, and click Ok.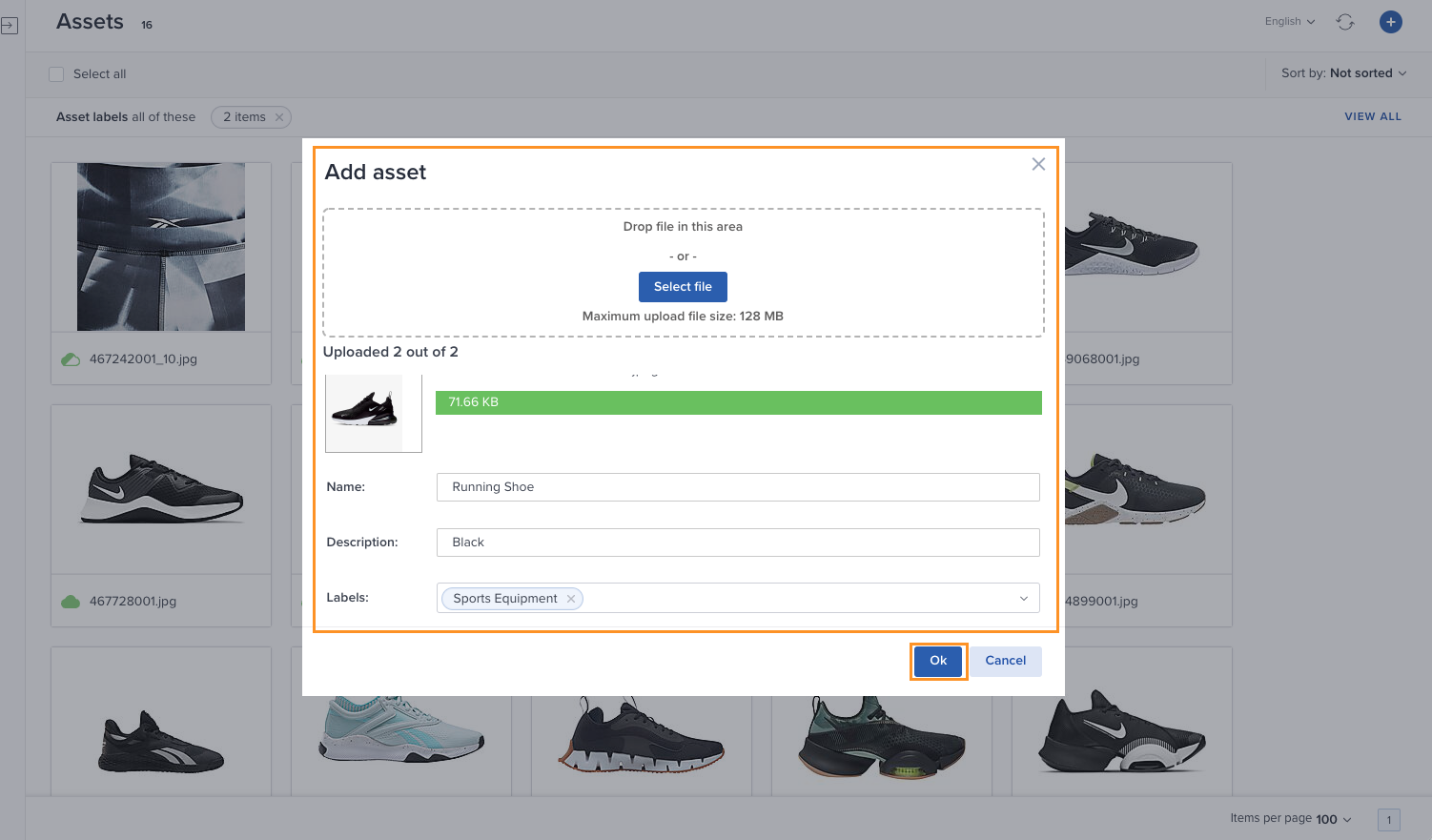 Please note: Maximum upload single file size is 128 MB. Upload as many assets as needed.
---
Filter Assets
To find a custom list of assets, you can use filters. Assets can be filtered by:
- usage
- file information
- date
- uploaded by asset labels
- state.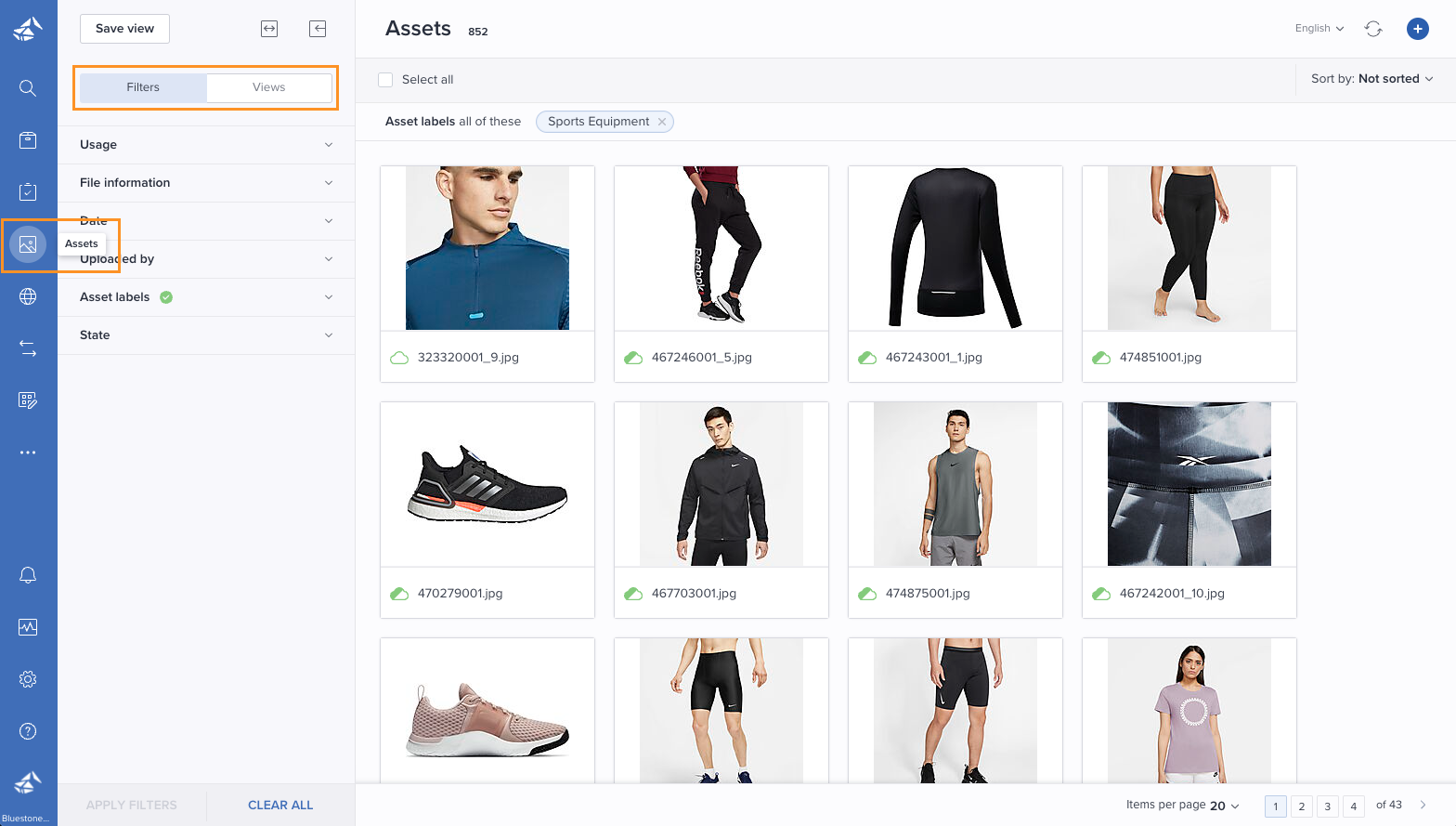 There are two tabs on the left panel: Filters and Views. To apply filters, click on the Filters tab.
To apply one or more filters, click on a filter option, and enter a value.
Then click on Apply Filters.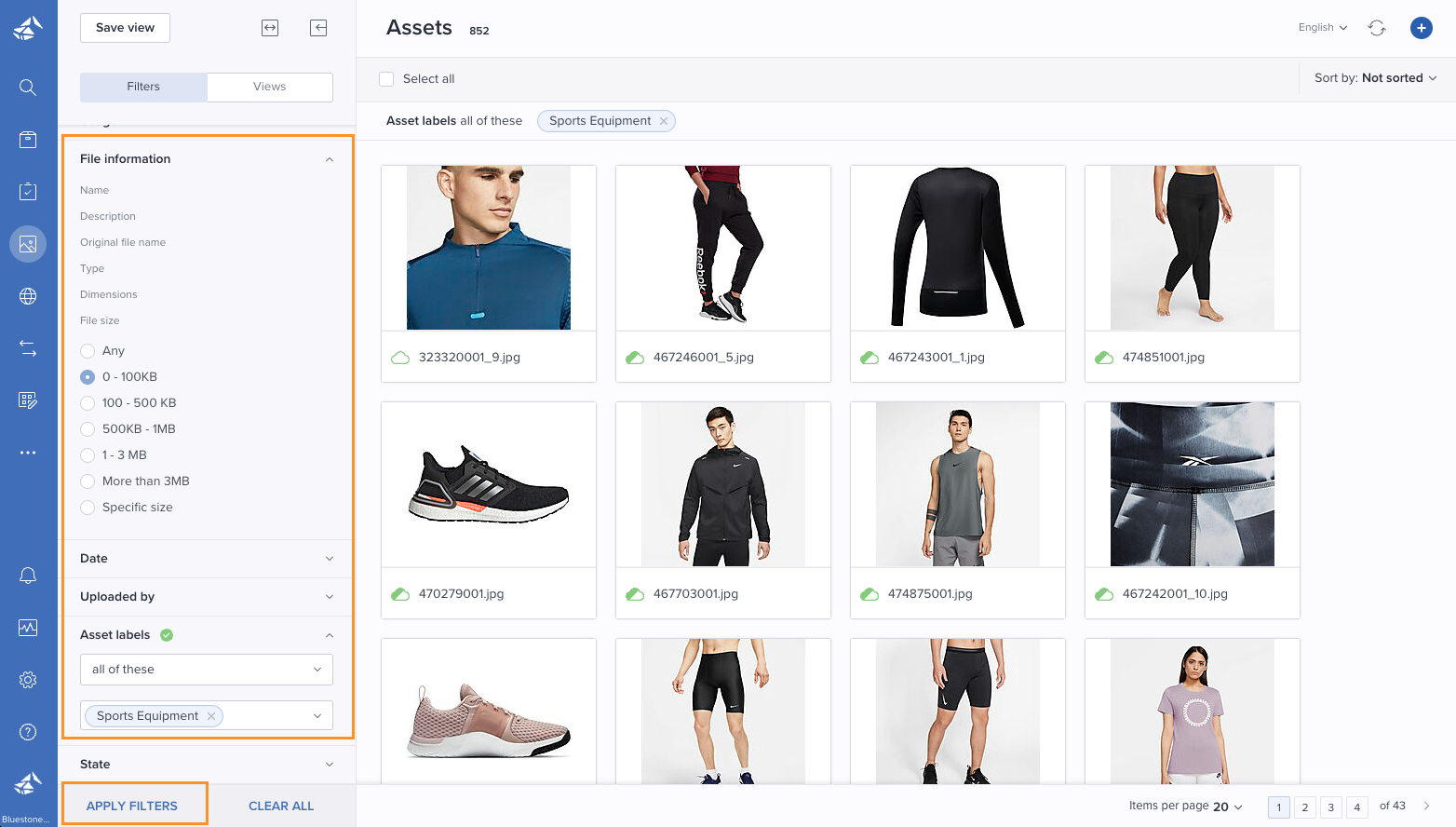 Please note: Enter a minimum of 3 characters to apply a filter.
Hover on the selected filter to clear one filter and click Clear. Or remove all filters by clicking Clear All.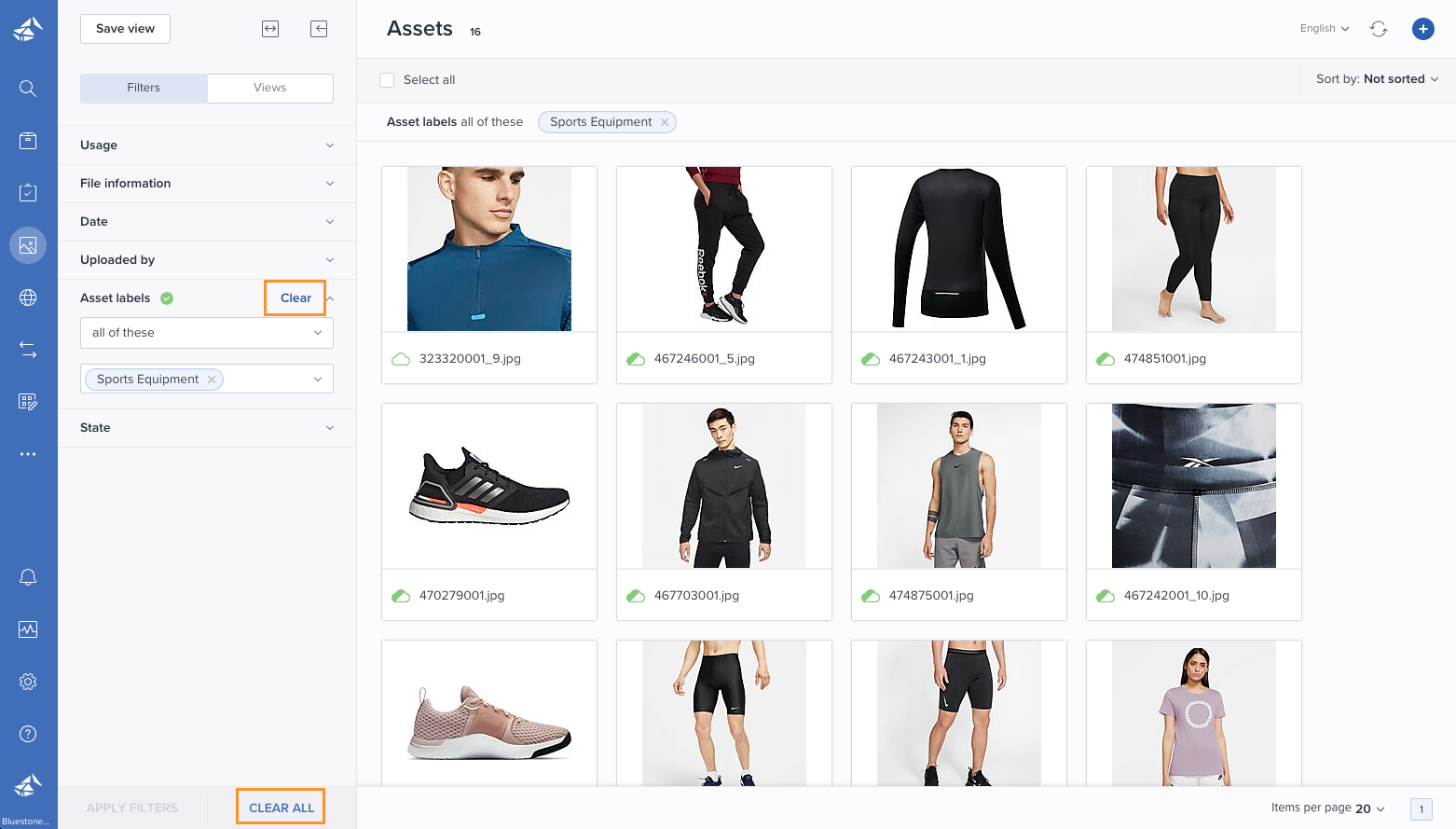 Tip! A view includes your current filter and category selection.
Filter on your preferences, and click Apply Filters.
In the upper left corner, click Save View, creating a new or updating an existing view.
Enter a View name and choose to keep the view private, share with selected users or make it accessible.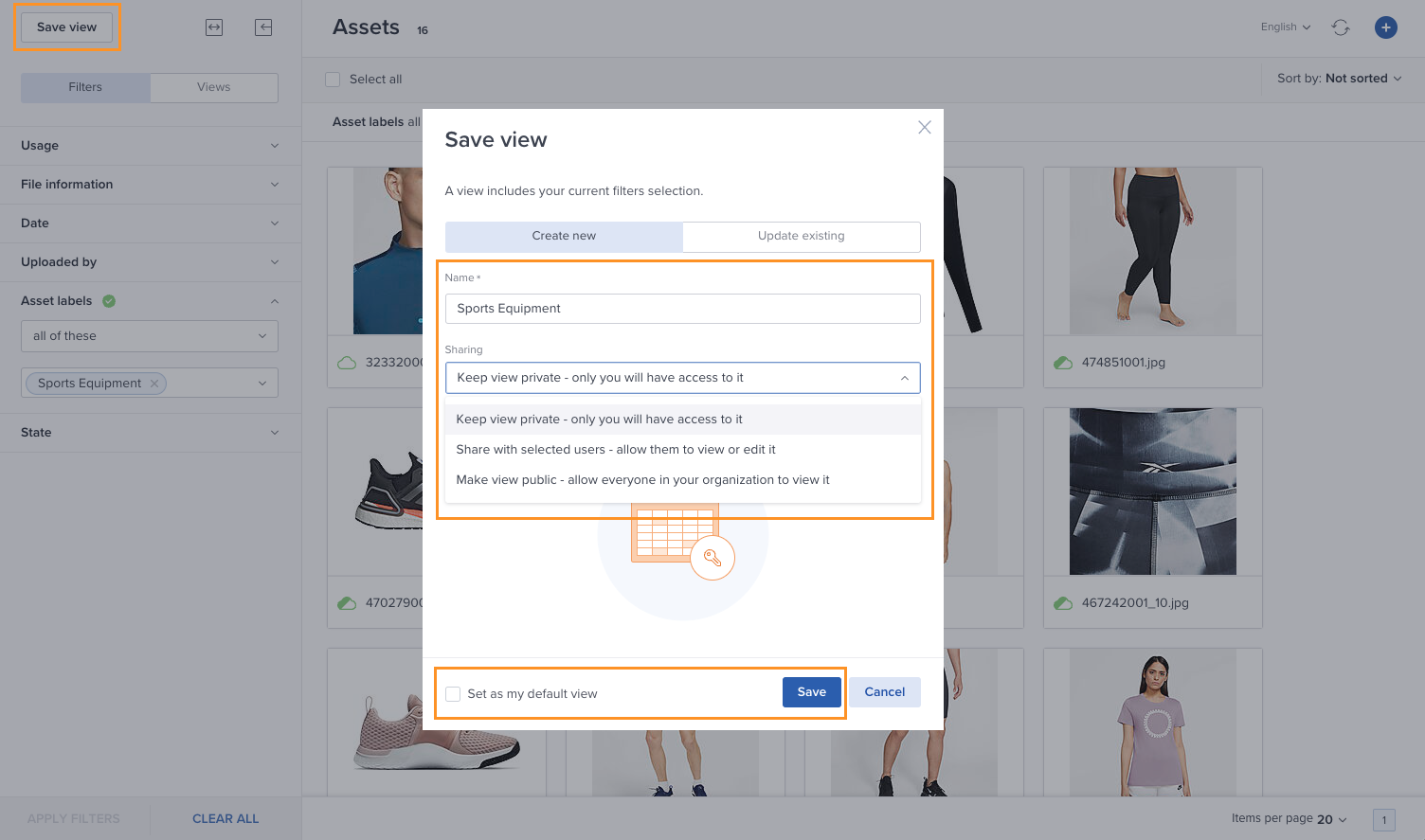 You can choose to set the view as default, then click Save.
Click on the Views

tab to see all views.

To edit the view, hover over the view name, then click on the More icon
As an owner of the view, you can Share, Rename or Delete the view selected.
Please note: Views made by other users can only be set as your default view; you cannot edit the view.
Please note: you cannot delete published assets. If the asset is in published status, please unpublish them before deleting.
Delete single assets by hovering over the asset, click the More icon, then Delete.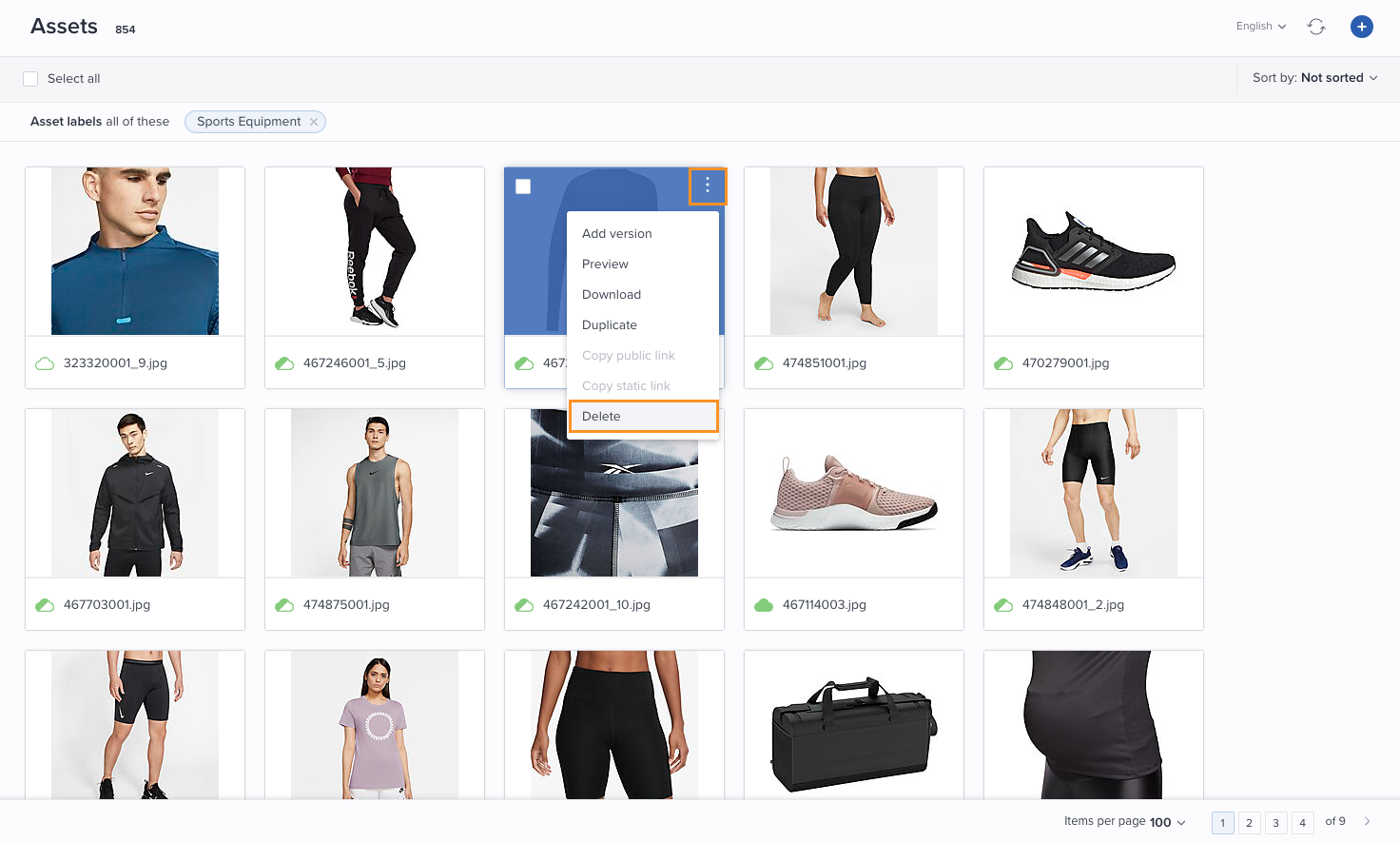 Bulk delete assets by selecting multiple or by selecting all assets. Then click Delete.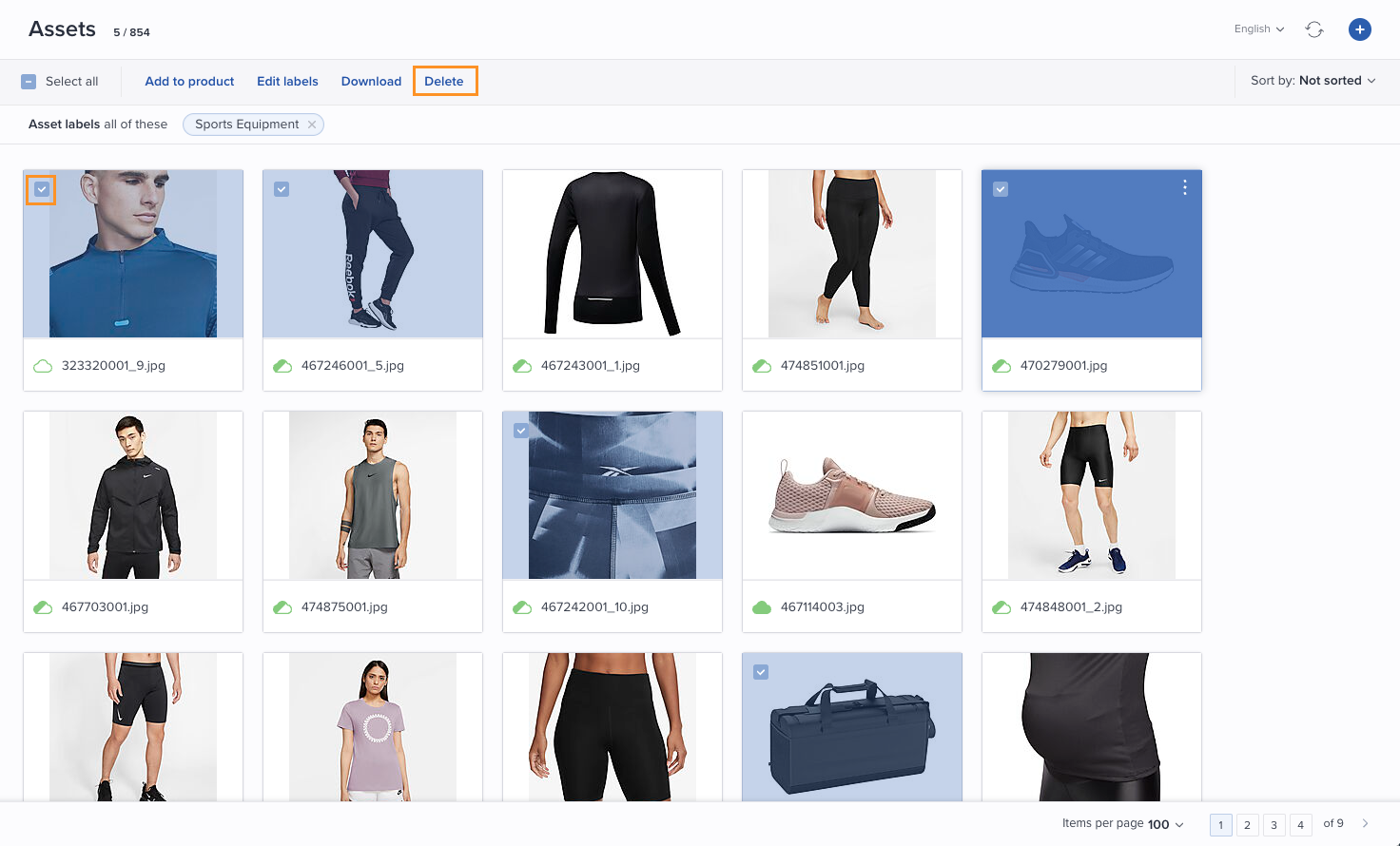 To delete assets, you need to confirm in a pop-up by clicking Delete.