You can navigate and filter the import and export sessions list if you have
System Admin, PIM Write, or PIM Admin
permissions in your Bluestone PIM account.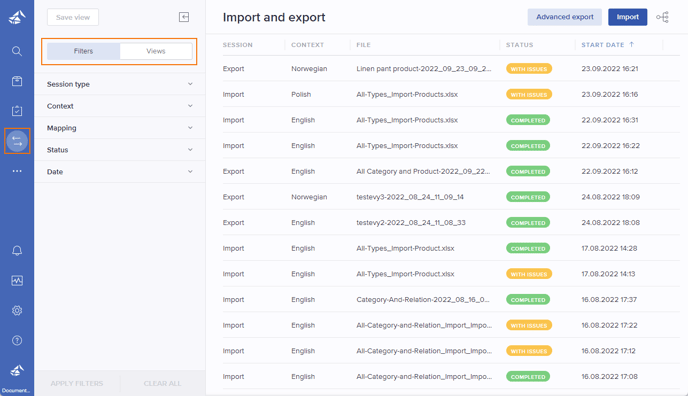 Filter context
As we can import and export in different contexts, here is an example of the filter with context and status;
On the Filter tab, select the context and status of the import and export session.
Click on Apply Filters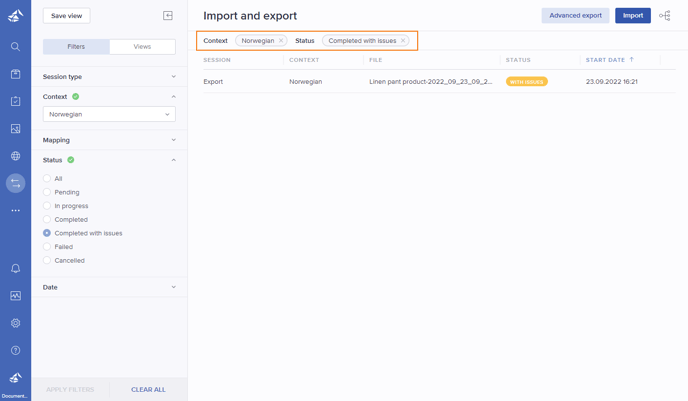 Filter Mapping
We supported save mapping when imported products with the same file many times. Here is an example of the filter with mapping.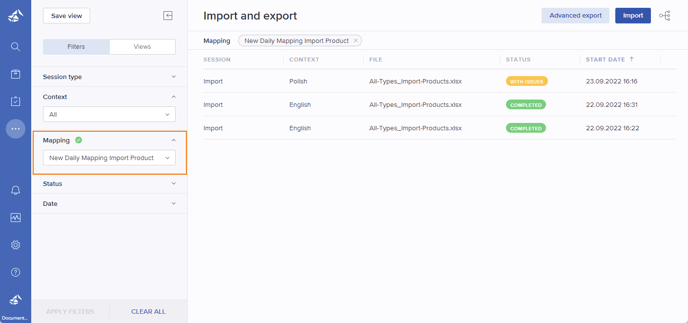 Views
When you set up a filter that can be useful for you or others later, you can save it as a view by clicking the Save View button. All saved views will be listed on Views.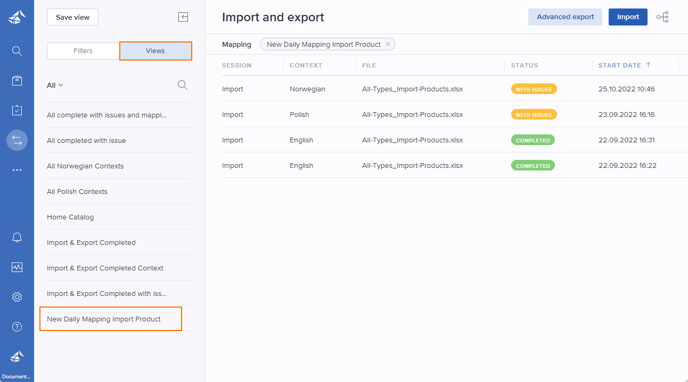 Similar to the saved view in product management, check out here.