Bundle products consist of multiple linked products and have a separate tab for managing the bundled products.
If your Bluestone PIM account has PIM Write, PIM Admin, or System Admin permissions, you can work with bundle products.
Click the Products icon in the left main navigation bar.
Click on the Bundle product type, then navigate to the Bundle tab.

Click on the Add product (plus icon or a button)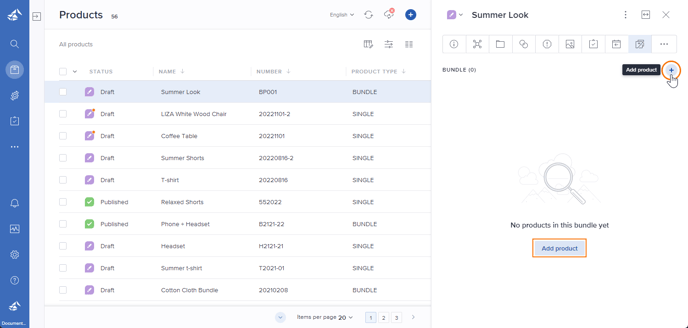 Select the product you want to add to the bundle product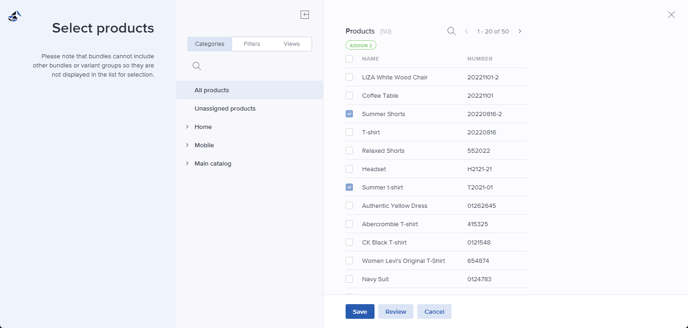 Important note: bundles cannot include other bundles; they won't be displayed in the list for selection.
You can review the selected product and update the quantity for the product to bundle by clicking on the Review button from the select product page.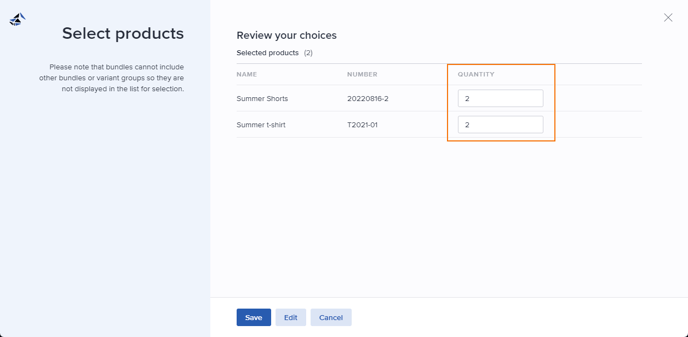 Then, click the Save button to finish adding the product to the bundle.

The product is added to the bundle.

To rearrange the order of products using drag & drop on the up-down icon.
To remove the product from the bundle, hover and click on the Remove icon. A confirmation popup will be displayed.