When starting with product entry in PIM, it is recommended to use the import feature, especially if you have a large number of products to fill your catalog. Importing products is a convenient and efficient method to quickly enrich your catalog with a wide range of products.
By using the import functionality, you can easily upload product data in bulk, saving you valuable time and effort. However, if you prefer a more hands-on approach, you can also manually add products to your catalog. It is important to note that you can create three types of products in PIM: Singles, Bundles, and Variant Groups.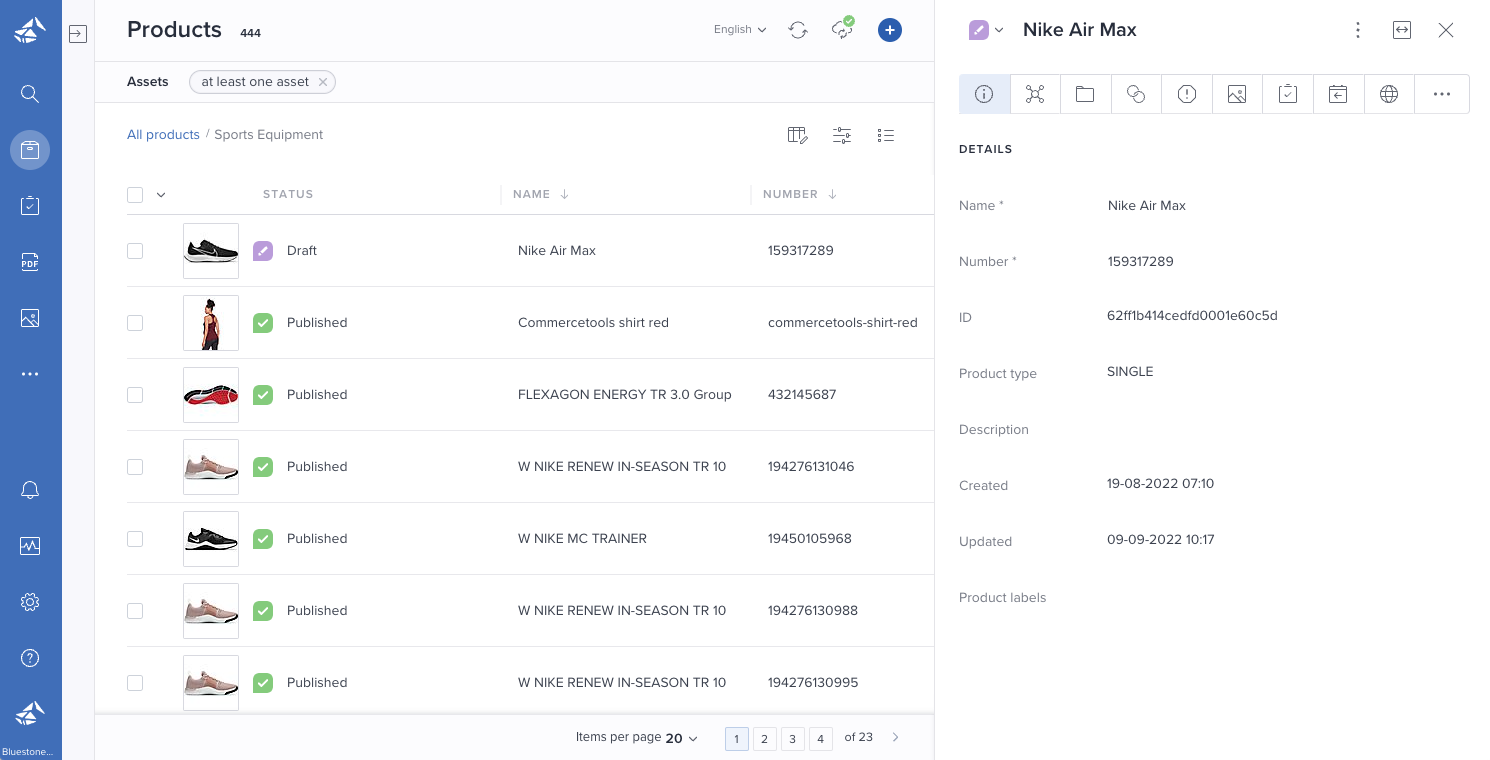 Role Access (Managed roles):
System Admin, PIM Admin, or PIM write.

Read more about access management here.
Types of products


Single:
These are individual products with unique attributes and data.
Variant:
Different versions of a product, such as varying colors or sizes. You can manage variants within a variant group. A variant can only belong to one group at a time.
Variant Group:
Contains variants. Allows you to manage data common to all variants that will be inherited by the variants. Learn more about working with variant groups.
Bundle:
Bundles are products sold together, such as a computer and a monitor. Products in a bundle have a quantity attribute, which defaults to 1. Bundles can not contain other bundles. Learn more about working with bundles.
How to set up products

Since you most likely will be using import to add products, you should also know how to add products manually:

Click on Products in your left sidebar.

In the upper right, click the + Add product button.

Enter the name, and number, and select the product type.

Click the Save button to add the product to the current category.

Then you can add attributes, catalogs/categories, relations, completeness requirements, assets, and other elements in the tabs on the left panel product card.
Please note: To create a bundle or variant group, follow the same steps as a single product, and choose bundle or variant group as type.