Type of Asset Labels
There are two types of asset labels - Custom and Preset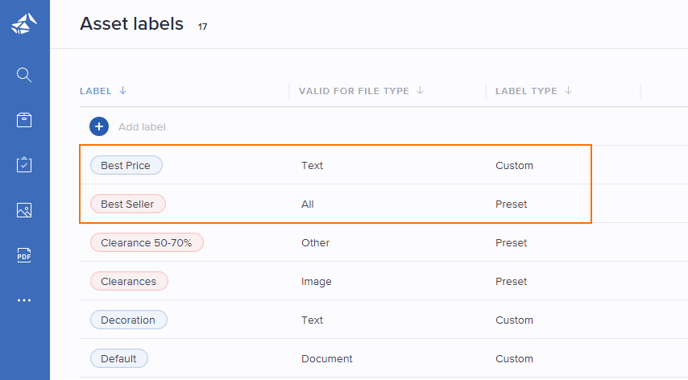 Custom
The blue asset label type does not require specific permissions and is free to be created by typing on the asset.
Preset
The orange asset label type requires generic permission to manage and cannot be created from the asset. You are only able to select existing preset labels on the asset. They are used for consistent labeling or categorization to avoid typos when adding labels.
---
Valid for file type
The following are the five valid file types for predefining asset labels to be linked with specific file types: All, Audio, Document, Image, and Text.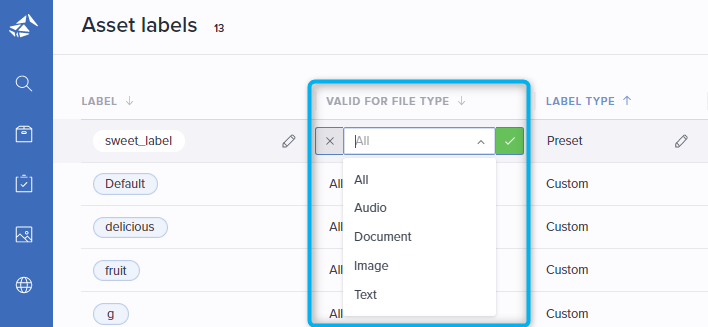 ---
Assign existing asset labels to assets
In your Bluestone PIM account, click the Assets icon in the left main navigation bar and select the image.
The selected asset detail panel will open on the right
Select existing asset labels from the drop-down and assign the labels to the asset.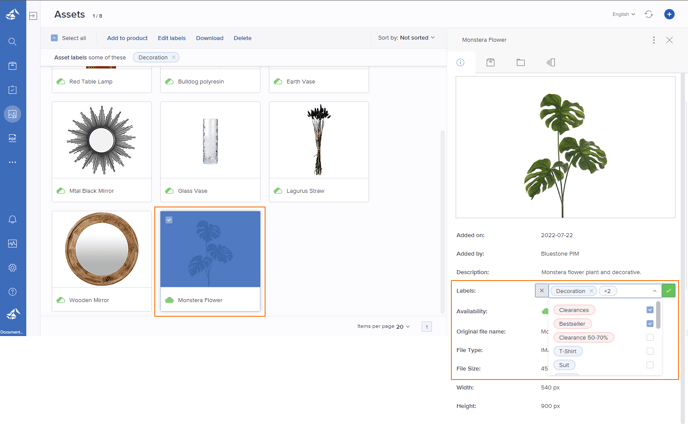 To learn more about creating asset labels, go here.