You can work with tasks if you have System Admin, PIM Admin, or PIM write permissions in your Bluestone PIM account.
---
Tip! Work with tasks to improve the product enrichment workflow.

In your Bluestone PIM account, click the Tasks icon, then in the right corner, click the icon. Add new task.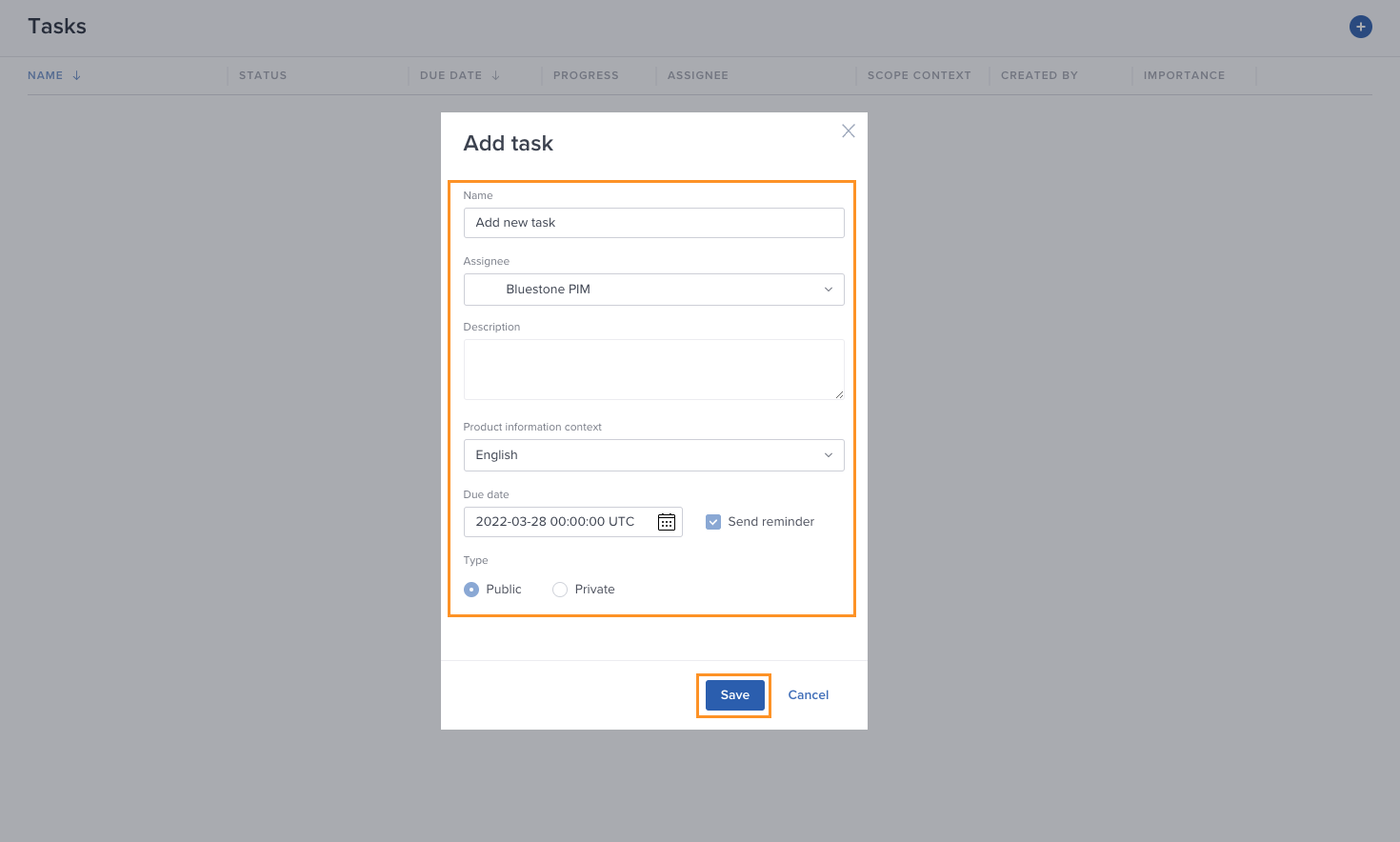 Tip! Chose to receive reminders by email or in-app. You can edit these settings in Settings - Notifications.
Enter a name, assignee, description, context, due date, and type of task.
Then click Save, and the task will appear in the task list. You can edit the status and importance directly in the grid.

Click on the task and edit the task details in the task panel.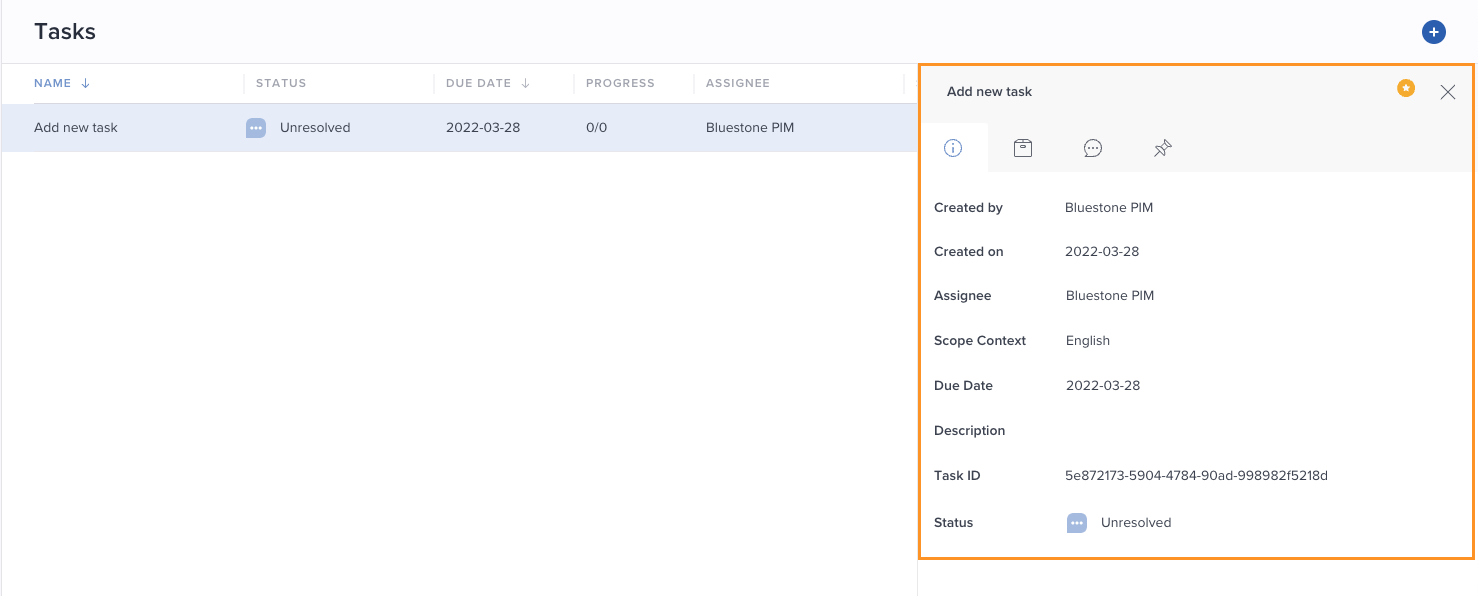 Then click on the Products tab, then Add product as subtask button or icon in the right corner to assign a task to a product.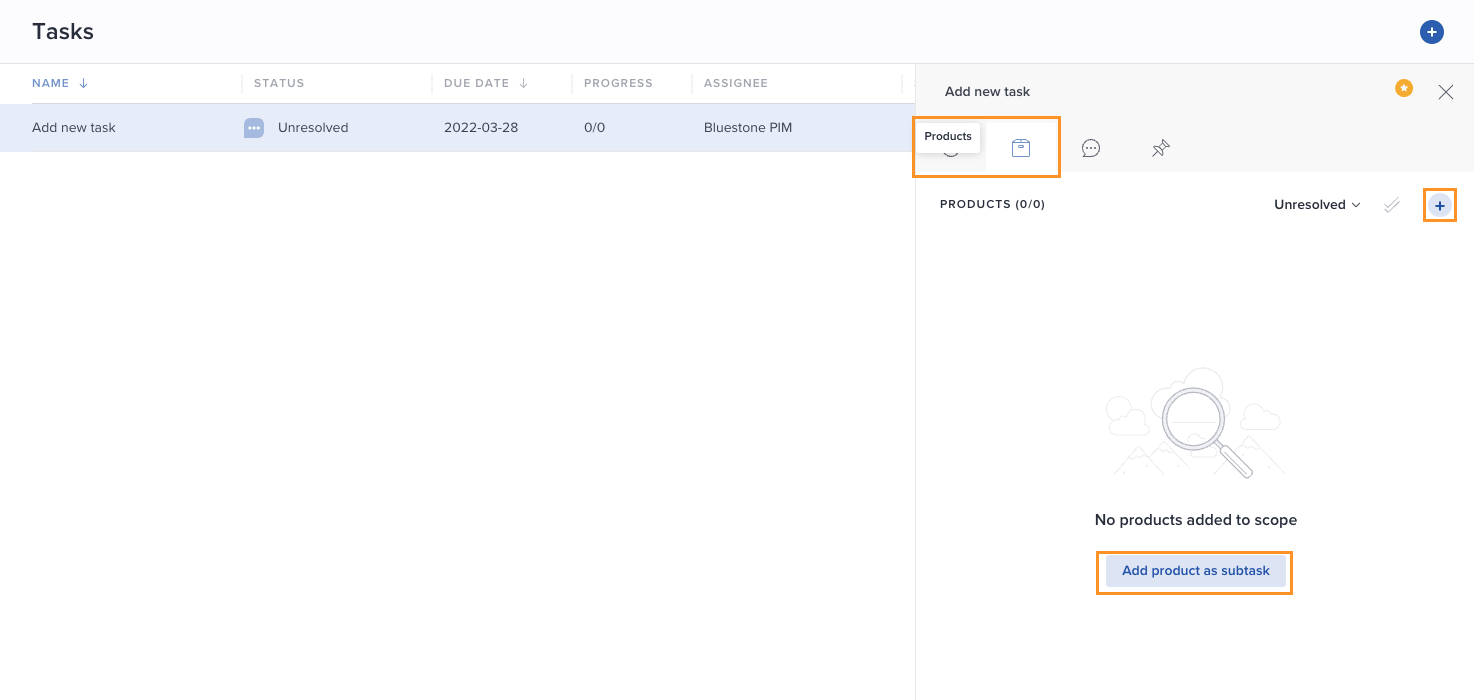 Select a product, and click Save.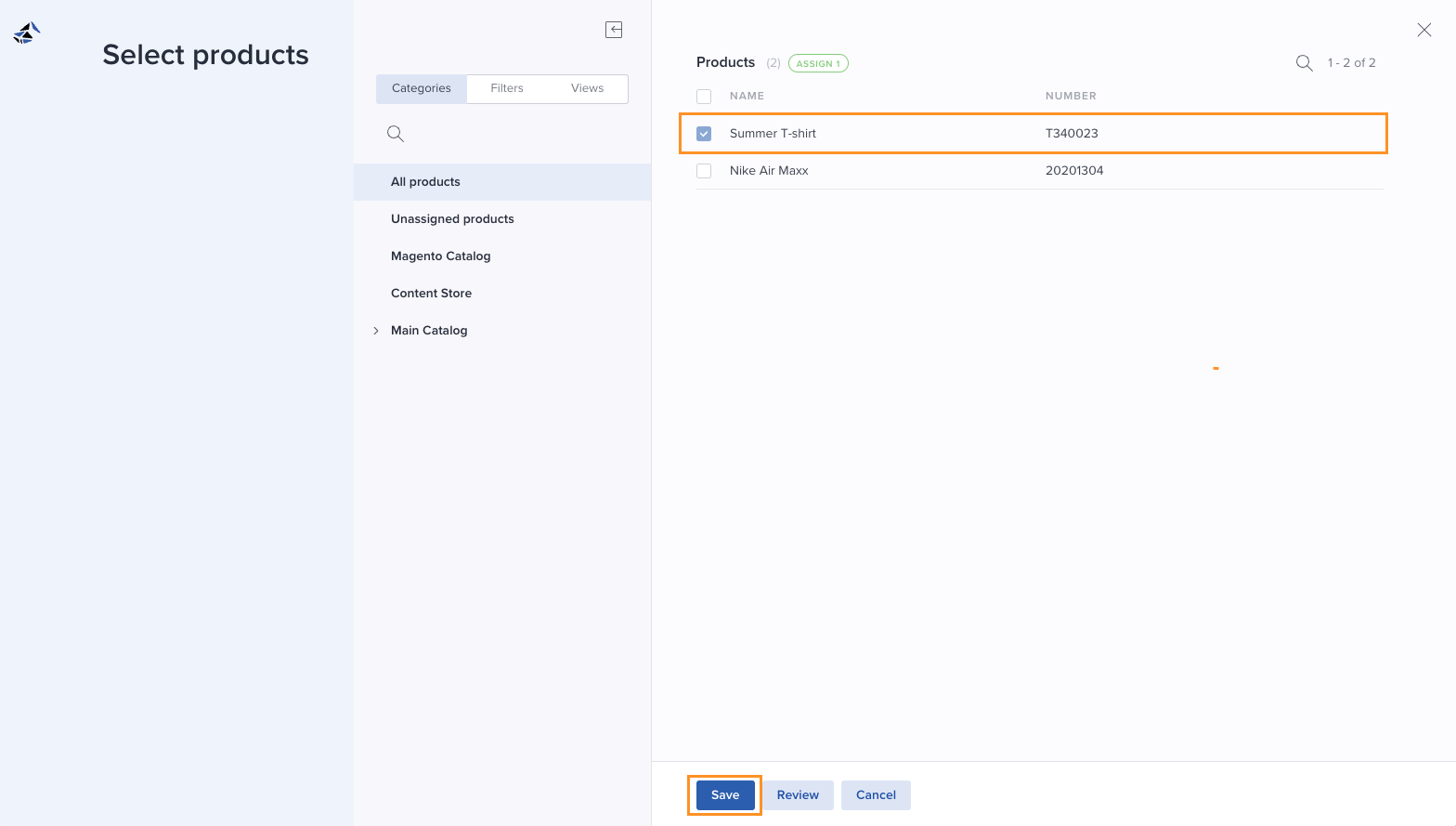 Then you can see the assigned task on the task and in the product panel on the Tasks tab.


Tip! Add a comment or reminder to the task in the tab section.